Product Characteristics:
1.Energy saving and environmental protection: uses the latest gas combustion technology, sets up advanced gasification rotary combustion chamber, the rotational flow secondary air distribution, makes the fuel burning more fully.
it uses the high efficiency heat transfer original threaded pipe, with reasonable flue gas flow rate, so that the boiler thermal efficiency is more improved. Thermal efficiency can reach above 85%.
Boiler adopts the national promotion of green renewable biomass wooden pellet fuel, CO2 achieves zero emissions, dust emission concentration fish 50mg / m3, flue gas blackness is less than Salinger I the level, the indicators reach the first class national regions environmental standards.
2.Low operating cost: because the boiler itself using lignocellulosic biomass fuel particles belongs to the country to support the promotion of new environmentally friendly fuel ,which is a renewable resource. With high calorific value,low cost,characteristics of a wide range of sources. The operation cost is only one fourth of the electric boiler, burning oil (gas) boiler under half.
3. High degree of automation: digital integrated controller, it can automatically control the combustion conditions according to the user sets, the operation is simple and convenient, automatic ignition, automatic feeding, automatic cleaning, and same convenient as the fuel, gas boiler operation.
4.Safety: it uses the high standard, high quality auxiliary , appendix and automatic control equipment ensure the safety of boiler and the steady operation.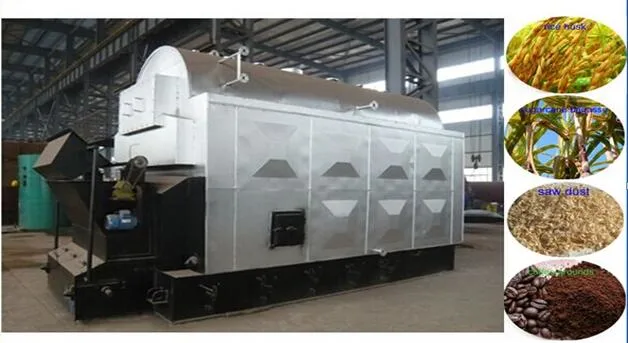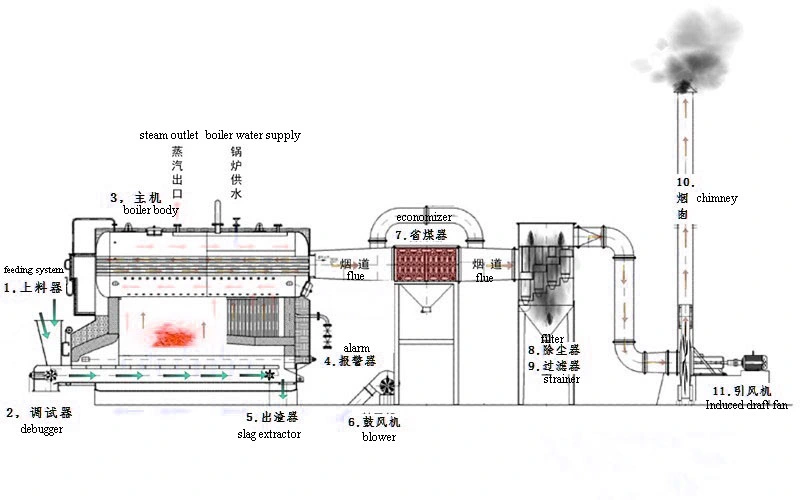 Scope of application:
Horizontal automatic biomass fired steam boiler main purpose is to provide high quality steam and motive power for industrial production, such as textile, papermaking, rubber, food, hospital and other industries.
Technical parameters:

production process:

transportation: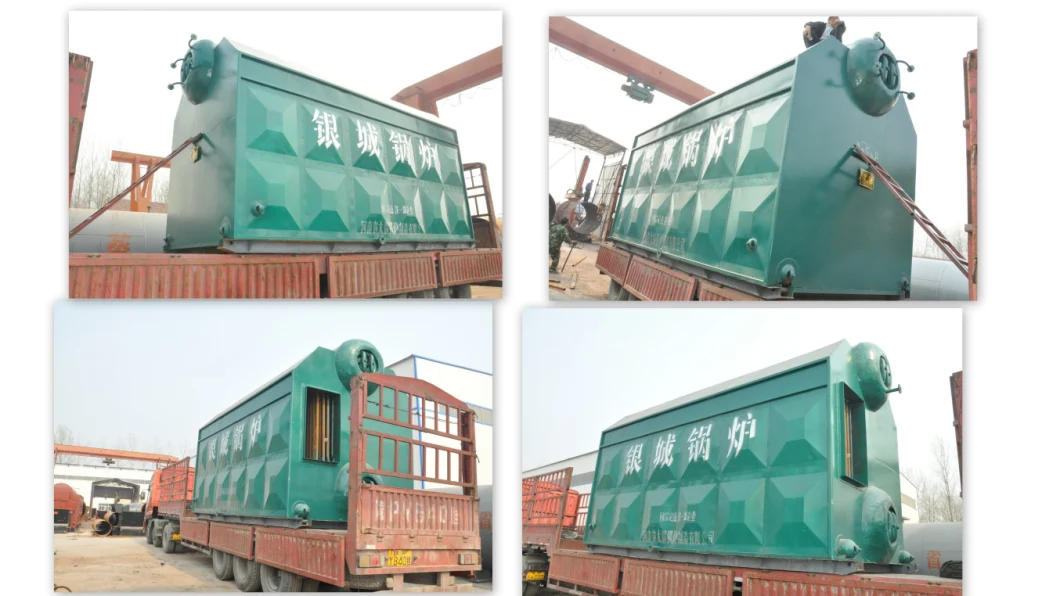 Installation: