Performance
feature:
1.The boiler type is packaged fire and water tube boiler with natural circulation.
2.Advanced design performance:The boiler 's main heating surface adopts seamless steel tube of the 20# low-medium pressure. The boiler drum is made of special steel plate.
3. The furnace arch is made of refractory concrete. The back-arch is low and long in order to burn sufficiently. The two wings of flue and side wall brick use the refractory material of vitrified
brick. Front wall and back wall of boiler adopts the general refractory brick.
4. Along with the wind is reasonable for the grate, combustion chamber is bigger, coal applicability.Adapt to all kinds of bituminous coal and anthracite, mixed coal. Burn fully. The high temperature flue gas enter into sedimentation chamber, then pass the flue and front smoke-box through the two sides, thus the effect to eliminate smoke and dust is good.
5. Simple water circulation, the structure of pressure parts is reasonable to ensure that water quality situation can be completely safe operation.
6.Horizontal chain coal-fired steam boiler combustion equipment for fast loading grate, combustion equipment in the factory installed, can be installed directly in the ground transportation to the site.
Compared with the other domestic capacity products ,we have the advantages of reasonable and compact structure and low steel consumption.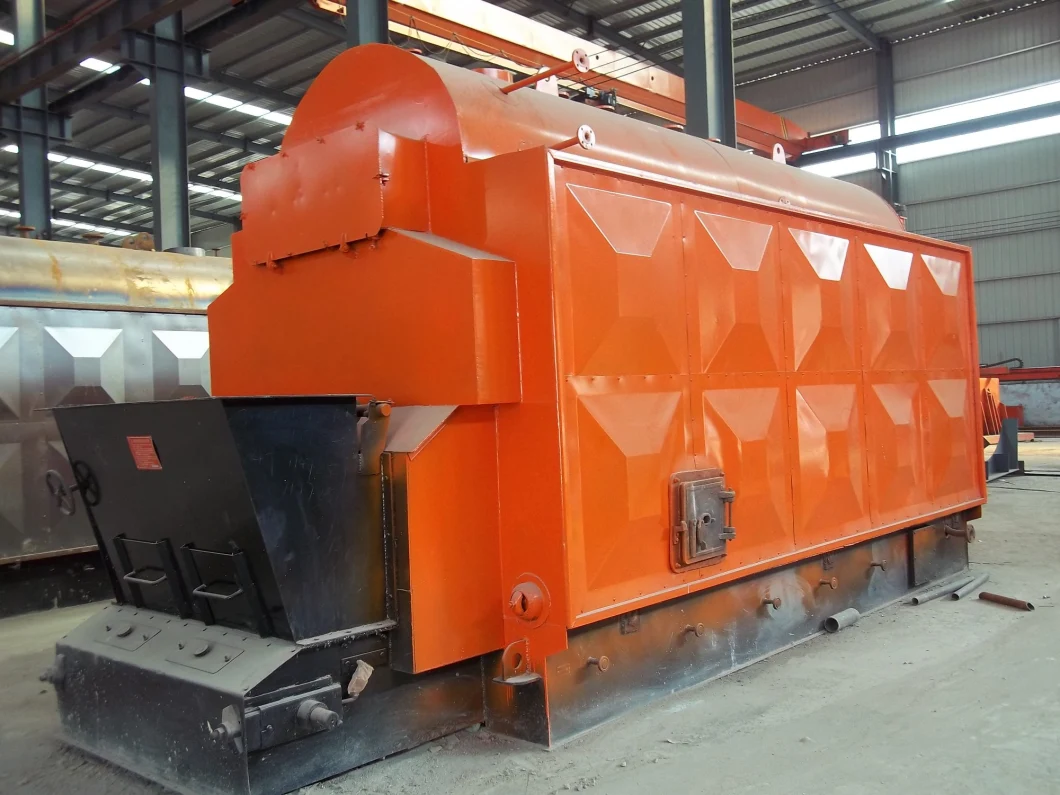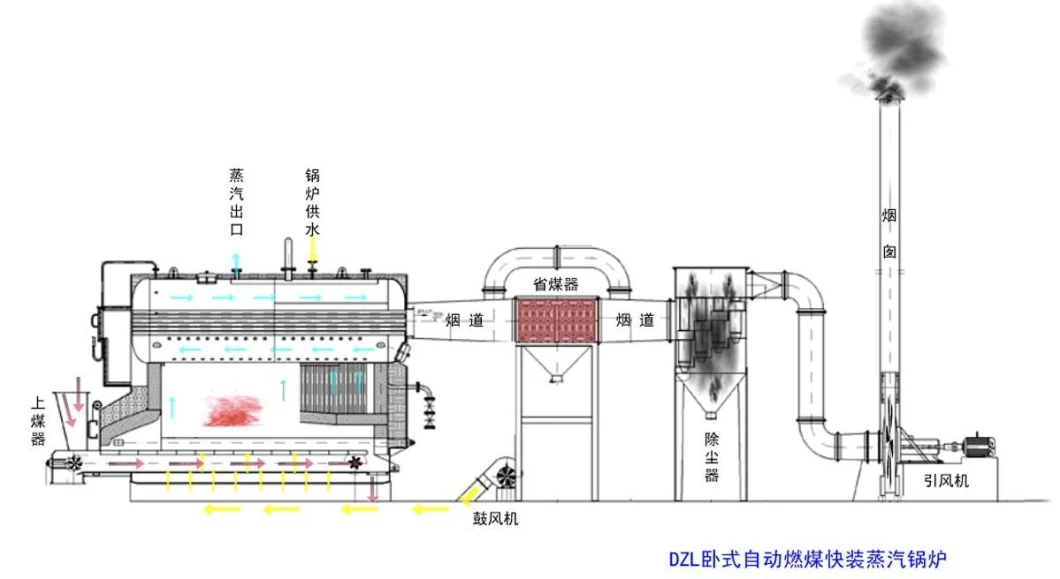 Scope of application:
Horizontal automatic coal fired steam boiler main purpose is to provide high quality steam and motive power for industrial production, such as textile, papermaking, rubber, food, hospital and other industries.
Technical parameters:

production process:

transportation: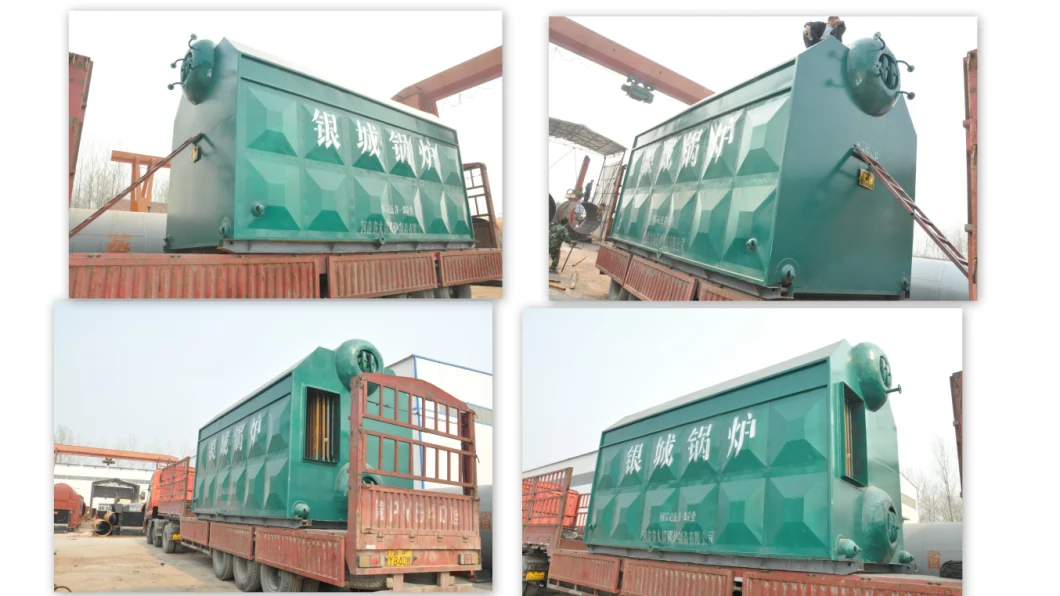 Installation: