YLW thermal fluid heater is square coil horizontal chain grate shop-assembled heater, chain grate and heater proper are transferred separately. It adapts chain grate to realize mechanical feeding coal, mechanical venting by blower and induced draft fan, and mechanical discharging by slag machine.
Fuel falls on the grate from coal bucket during operating and burning, high temperature smoke enters furnace by passing combustion arch, after radiation heat exchange, smoke enters convection heating surface for convection heat exchange, then goes to waste heat boiler and air heater, at last enters dust collector then is vented into the atmosphere through chimney by induced draft fan.
Hot oil boiler is a new type of thermal equipment,which uses coal, or oil as fuel,take heat conduction oil as circular media for heat supply.It is the technological flow of using high temperature circular pump to actualize forced block out circulation for the heat conduction oil;the heat conduction oil shall return to the boiler for warming up after supplied heat for heat consumption equipment,Since it can get a higher working temperature(300ºCapproximately) under normal pressure,carry out stable heating and precisely in the system,convenient in performance and maintenance.It is a kind of safe,high efficient and energy saving heat energy supply equipment.
This series of heat conduction furnace is compact in structure,beautiful in appearance,having good performance.It is extensively used in industries of textile and printing,chemical,plastic,paint and automobile,synthetic fiber,rubber,shipbuilding and foodstuff.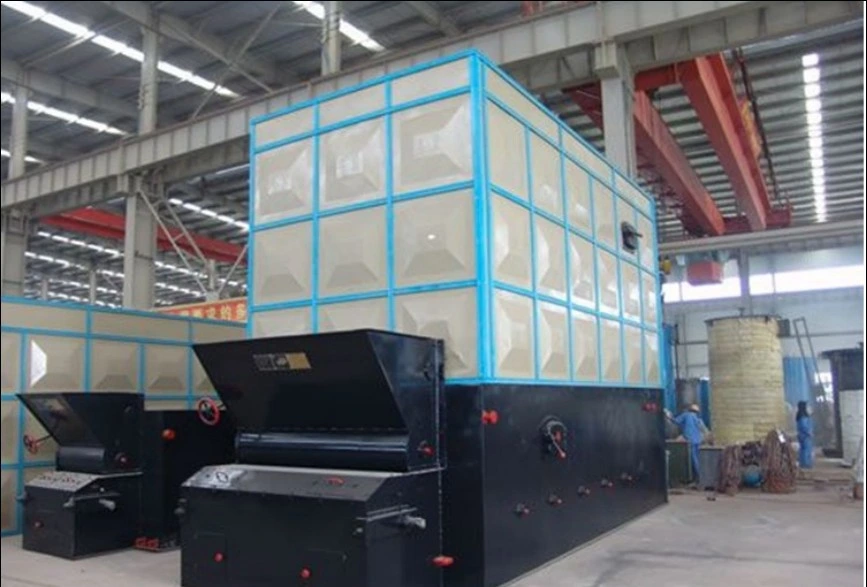 Technical features:
1) Low operation pressure, general operating pressure is 0.3~1.0 MPa
2) High heating temperature, it can be 350 °c
3) Save water, in areas where is lack of water, heat carrier furnace can replace steam boiler with water as medium to supply heat, and not easy to freeze in cold area
4) Environmental protection, equipped with high technology combustion system, make you comfortable in any use of environmental control area, adopt forced circulation heating system, no emission, no loss, no waste, no pollution
5) Low investment cost, advanced technology make this product save 20% cost than similar products
6)Under different working conditions, it can maintain the best thermal efficiency
Digitized manufacture
The laying-off of steel tube adopts CNC 3D laser cutting machine.
The manufacture of square coil tube adopts CNC three-dimensional tube bending machine, no forced shaping.
The manufacture of serpentuator adopts serpentuator automatic production line, once-forming.full argon arc welding
Square coil tube and coil tube all adopt argon arc welding technique,which guarantees tubes are 100% qualified.
Long life span
The optimized radiation heating surface and convective heating surface, the medium flow is more reasonable, without overheat of the carrier and reduce the life;
Convection section: optimize convection heating surface and adopt effective fix and structural support to make its working life longer.
Set up effective flue gas partition for convection heating surface and cast partition to make it works longer.
Easy operation
We have combustion arch patent, which is available for different types of coals, even the anthracite is very easy to burn.
Flame-proof feeding bucket can avoid the feeding bucket is burnt and coking.
There is ash cleaning unit, which is easy for maintaining, operating and cleaning.
Less fuel consumption
Use superior refractory brick to build inside and superior perlite in the middle. Keep the furnace temperature under 50ºC to make the minimization of loss.
Furnace adopts double close line coil, which makes heating surface sufficient.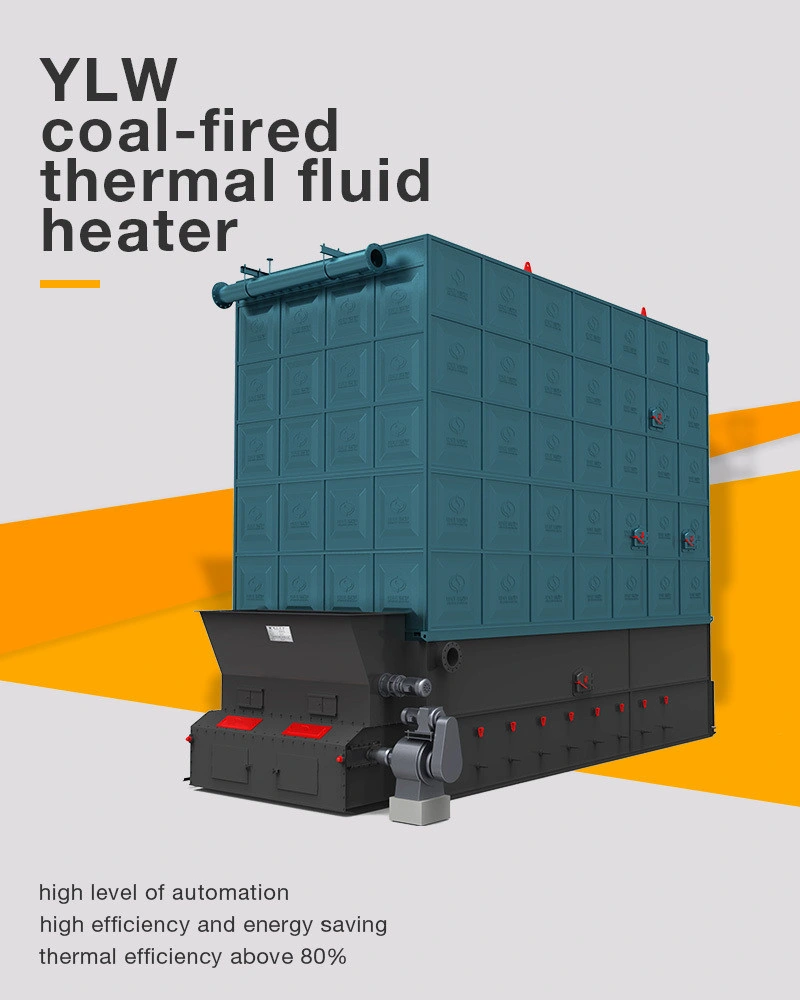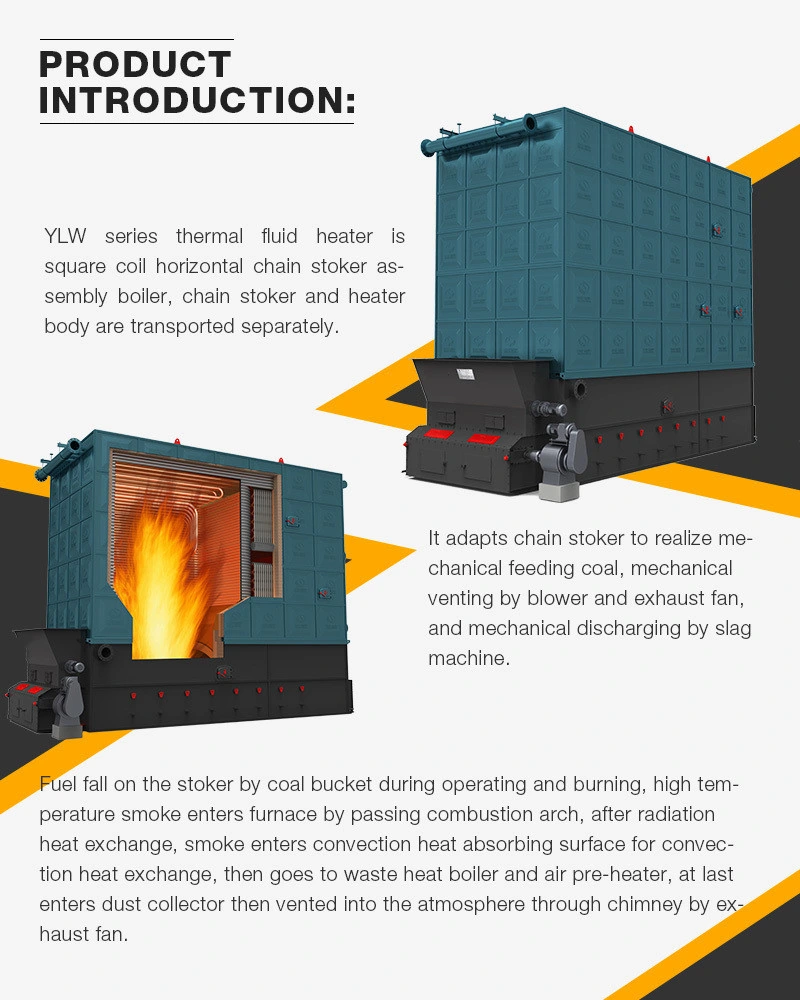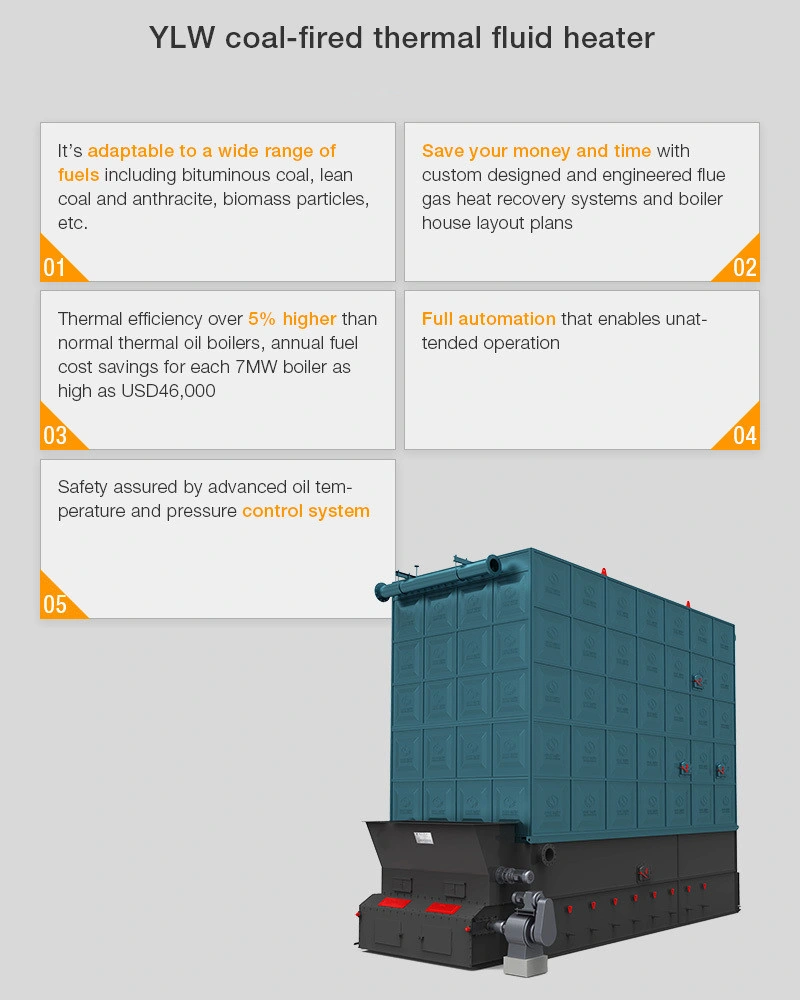 working show: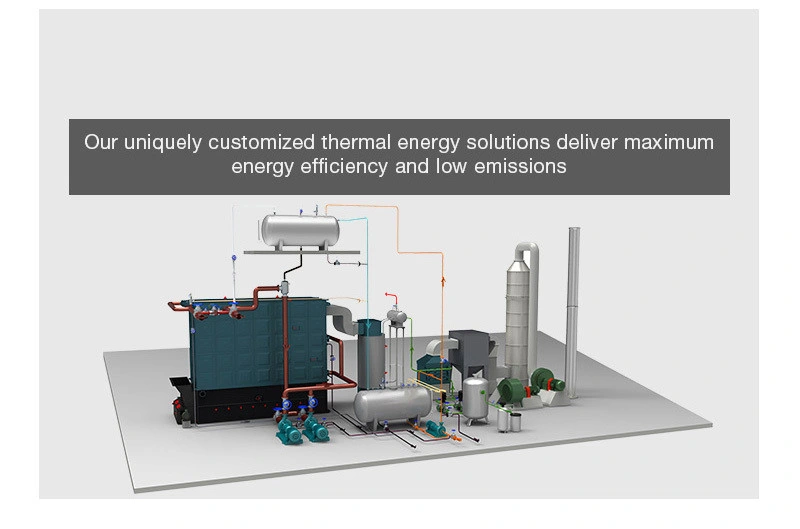 Technical parameters: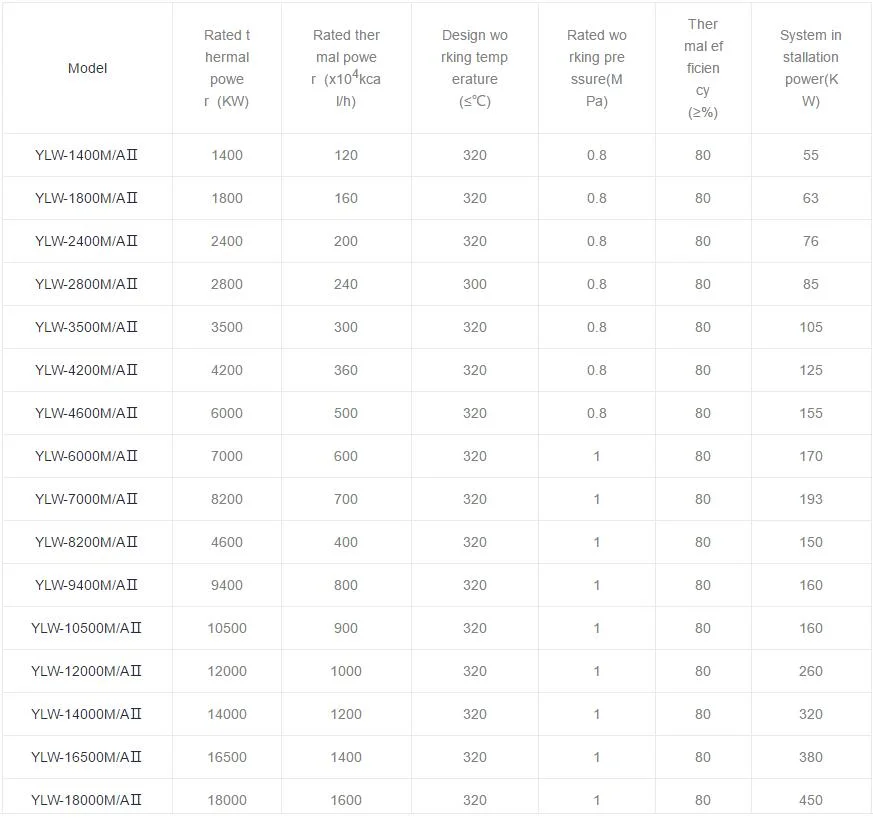 production:

transportation: