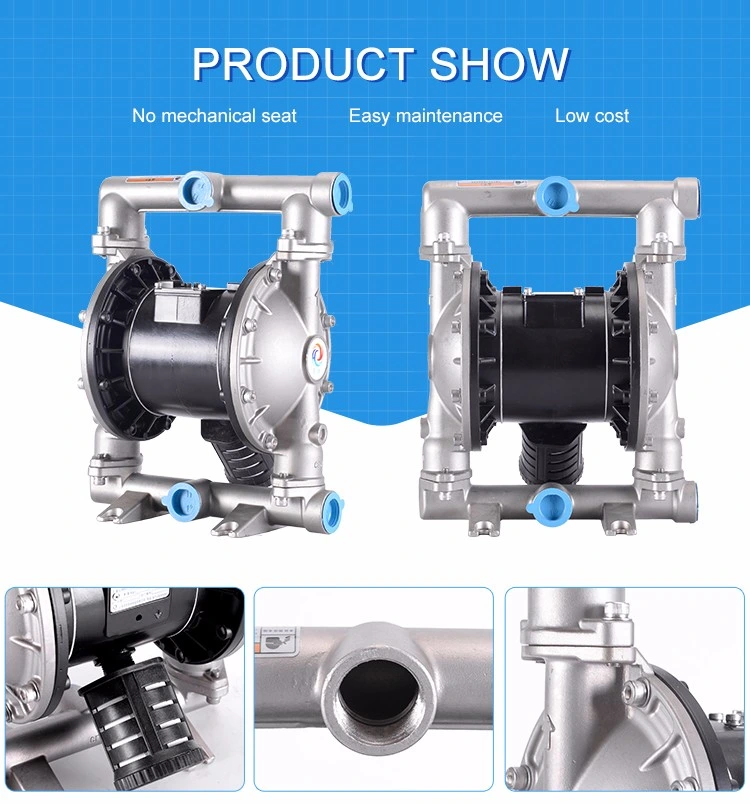 Pneumatic Diaphragm Pump Advantages:
Idling ,Self-priming , Submerse capability.
Provide stall-free, ice-free zero leak operation.
Epoxy-coated air section for tough environmental conditions.
Low shear force , not easy to damage the material structure.
Bolt joint design provides even sealing pressure for optimal performance
Modular air valve,low pulsation operation,providing smooth and rapid changeover.
No electricity . It's safe and realiable while using in the flammable and explor place .
Diversity of material,no rotating parts,applicable to various erosive situations.
Can pump corrosive , volatile, flammable, poisonous fluids with particles and high viscosity.
Delivery lift and flow can pass the pneumatic valve open to realize the stepless adjustment.
HY Air-Operated Diaphragm Pumps Selection

HY AODD pumps offers many materials of construction,such as aluminum, stainless steel, pp, pvdf , etc. All AODD
pumps are available with imported diaphragm, ball and ball seat offering long product life and reduced maintenance.
OEM/ODM are available ,products can be customized according to your requirements.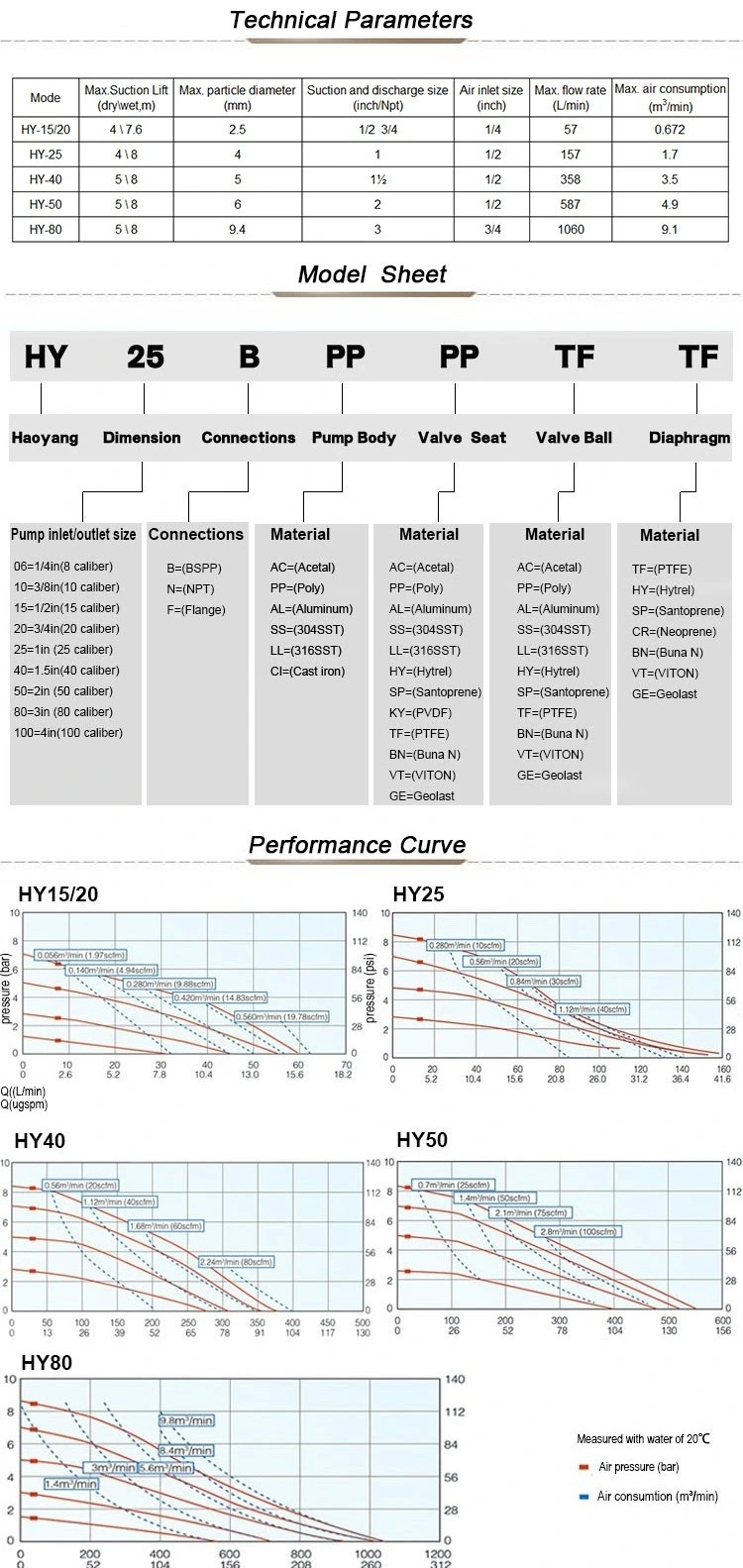 Installation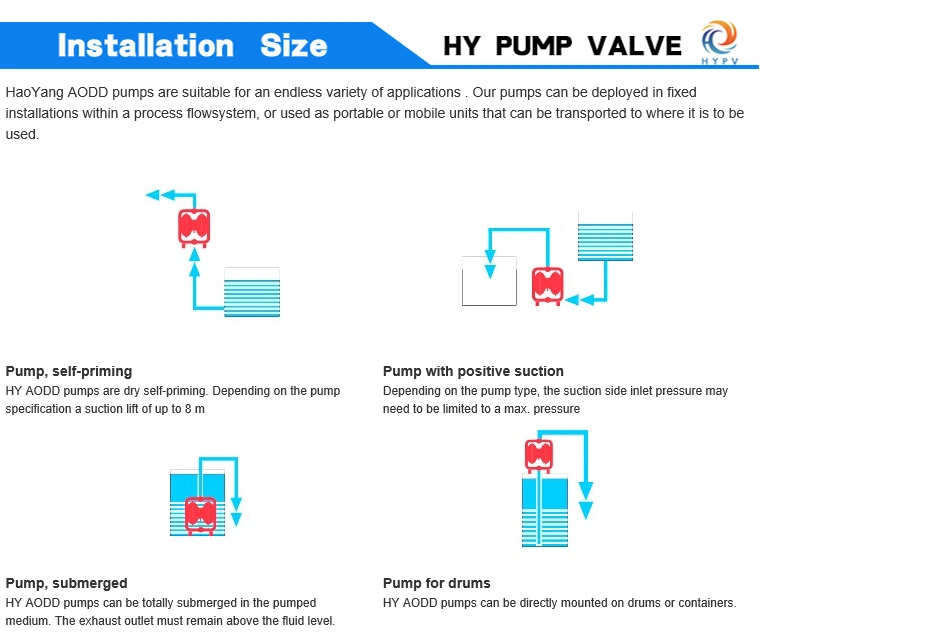 Application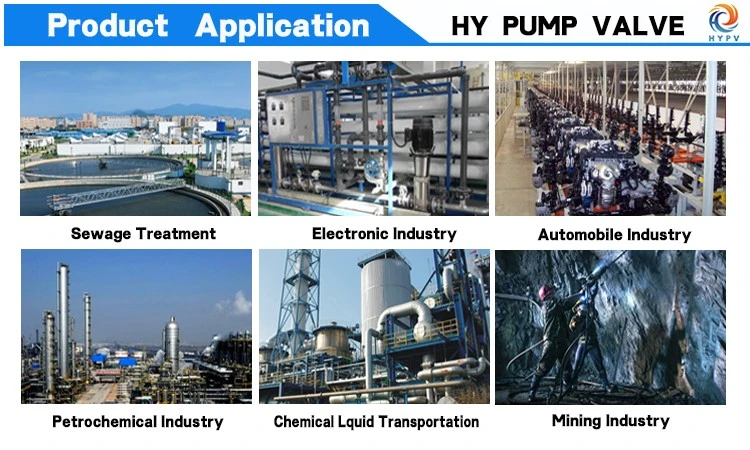 HY Company Information
Shanghai Haoyang Pump Valve Manufacturing Co., Ltd.designed and manufactured for over 10 years in Shanghai,China.
HaoYang Air-Operated Double Diaphragm (AODD) pumps have earned industry recognition for premium quality and
innovative design. And we supply accessories and components suitable for most AODD pump installations.
To ensure suitability for a variety of media, wetted parts are available in numerous optional materials.
Focus on customer satisfaction is supported with quality and reliability, validated by CE certifications.We specify only the
most durable materials that are dependable and long-lasting. When we combine the highest-quality products with
topnotch customer care, we get outstanding value.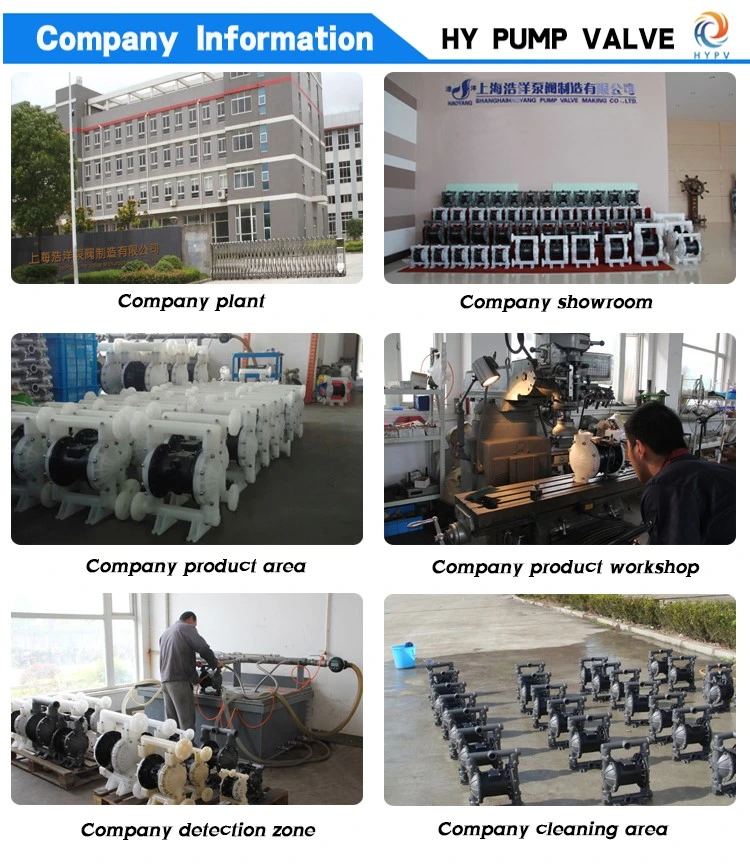 HY have attented China (Shanghai) International Architectural Coatings&Chemical Materials Expo and IE expo for several times,
our product are highly recognized by customer

FAQ
1. Q: Are you a factory or trading company?
A: We are a factory.
2. Q: What're your payments ?
A: T/T,Western Union,L/C etc.

3. Q: What about the package ?
A: Standard export plywood case or carton.
4. Q: How long is the warranty ?
A: According to international standards, products in standard operation is 1 year,except wearable parts.
5. Q: The use of products have?
A: The pump can suck the peanut, pickles, tomato slurry, red sausage, chocolate, hops and syrup etc.

The pump can suck the paint, pigment, glue and adhesive etc.
The pump can suck various glazed slurries of tile, porcelain, brick and chinaware etc.

The pump can suck various toxin and flammable or volatility liquid etc.
The pump can suck various strong acid, alkali and corrosive liquid etc.
6. Q: How product quality and service?
A: Our pump have CE certificate, quality assured, can accept OEM, provide various personalized needs.