Belt Conveying System Coal Mine Roller Idlers
Conveyor belt rollers are one of the important parts in belt conveyor. It accounts for 35% of the total cost of a conveyor belt and has suffered more than 70% of the resistance ,so the quality of the roller is particularly important.
The scope of conveyor roller has food, cement, electric power, mining, chemical industry, building materials, steel, conveyor equipment, coal, metallurgy, etc.
Through the friction between belt and roller, roller conveyor drives the roller tube body, rotation of the bearing and the bearing outer ring, sealing ring and the conveyor belt to realize the transmission of logistics.
Conveyor rollers mounted on the belt transport planes is used to support the belt. The belt suspension shall not exceed the technical requirements so that can ensure the belt running smoothly.
Features
Three sealing device, dustproof and waterproof.
Good strength
Small amount of radial runout
Light weight, low energy consumption
Long service life (more than 50000 hours)
Small radial runout, which of carrying idler is below 0.35 mm.
Application
The Carrying roller is usually equipped in the belt conveyor, which is widely used in coal mines, metallurgy, ports, construction site, power station, and chemical, food industries.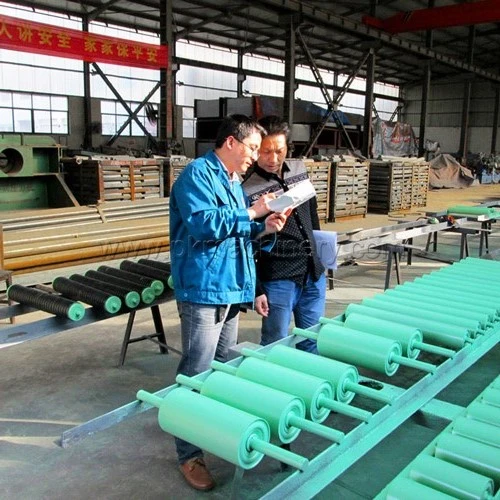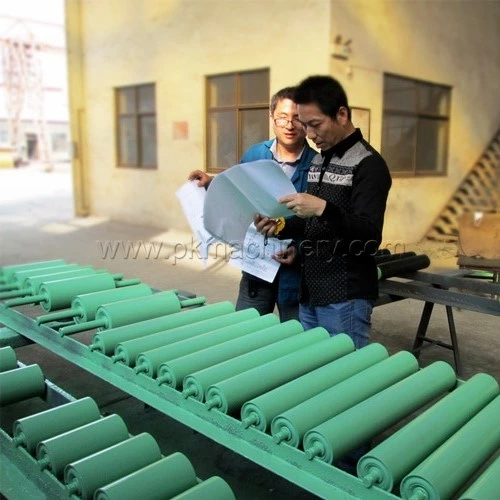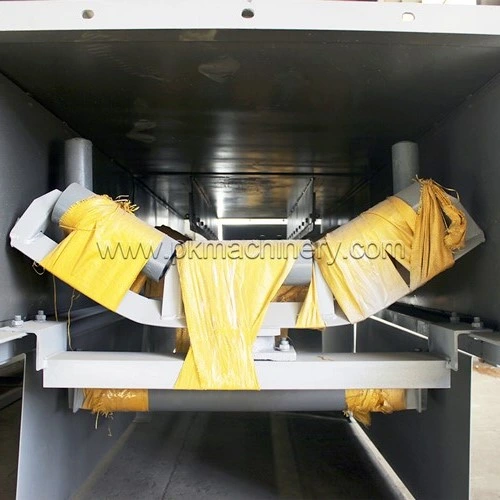 Parameters

Diameter

Length

Bearing Type

d

b

h

f

Weight (kg)

63.5

200

6203/4C

17

12

6

14

1.86

600

4.48

76

200

6204/4C

20

14

6

14

2.54

250

2.85

600

5.82

750

7.05

89

200

6204/C4

20

14

6

14

2.8

250

2.99

315

3.59

600

6.49

750

7.88

950

9.73

108

250

6205/C4

25

18

8

17

4.3

315

5.07

380

5.87

465

6.89

530

7.7

600

8.54

750

10.37

950

12.78

1150

15.2

1400

18.11

1600

20.7

133

250

6305/C4

25

18

8

17

4.3

315

7.12

380

8.23

465

9.62

530

10.7

600

11.86

700

13.53

800

15.17

950

17.66

1150

20.98

1400

25

1600

28.48

159

315

6306/C4

30

22

8

17

9.38

380

11.87

465

13.8

530

15.27

600

16.86

700

19.13

800

21.4

1150

29.34

1400

35.02

1600

39.56