SKE Radial Telescopic Mobile Ship Loader Conveyor can be used to continuously convey Bulk materials, with large inclined angles and in complex terrain. Every single Conveyor can be designed, manufactured and installed according to clients' requirements. The single length of each conveyor can reach kilometers or even tens of kilometers; belt width ranges from 500mm to 2600mm;

Mobile Ship Loading conveyor is widely used in ports,terminals, power plants,steel mills, cement factories and other industries.

SKE Loader conveyor systems are customized to meet the specific demands of the client's needs, the type and volume of material to be handled, and the existing topography of the route, as well as the prevailing climatic conditions. It is the most effective means of transporting bulk materials over long distances, and costs are often lower than with truck or rail transportation.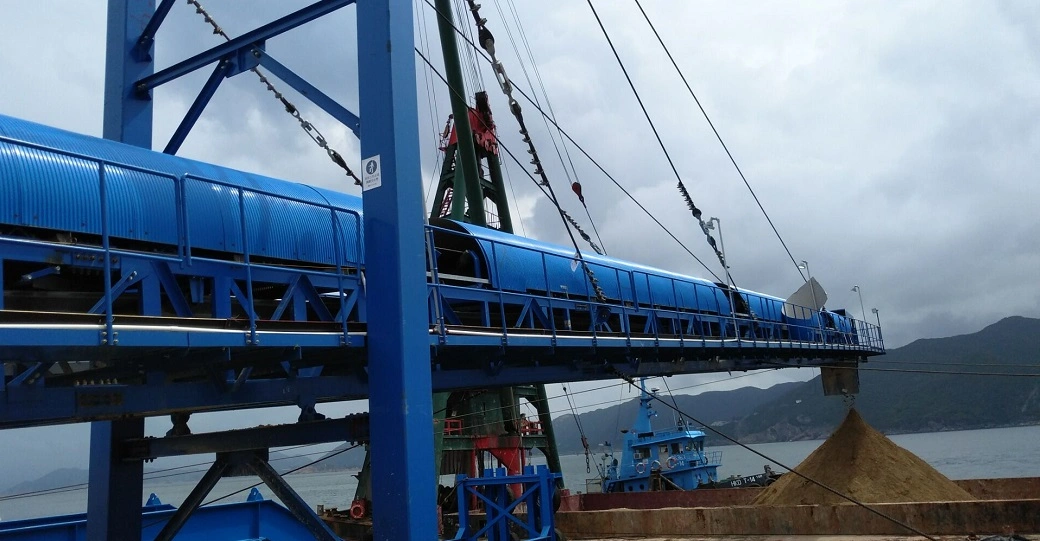 F
eatures :
1.It has large conveying capacity;
2. It is suitable for various kinds of bulk material with bulk density of 0.5~2.5t/m³;
3. According to different transportation request, it can be single used or multiple combined using, also can be used together with other equipments to organize a horizontal or declining conveying system;
3.Simple structure;Low operation cost; Low working noise;Running safely and stably, clean;Highly efficient.
Technical Specifications: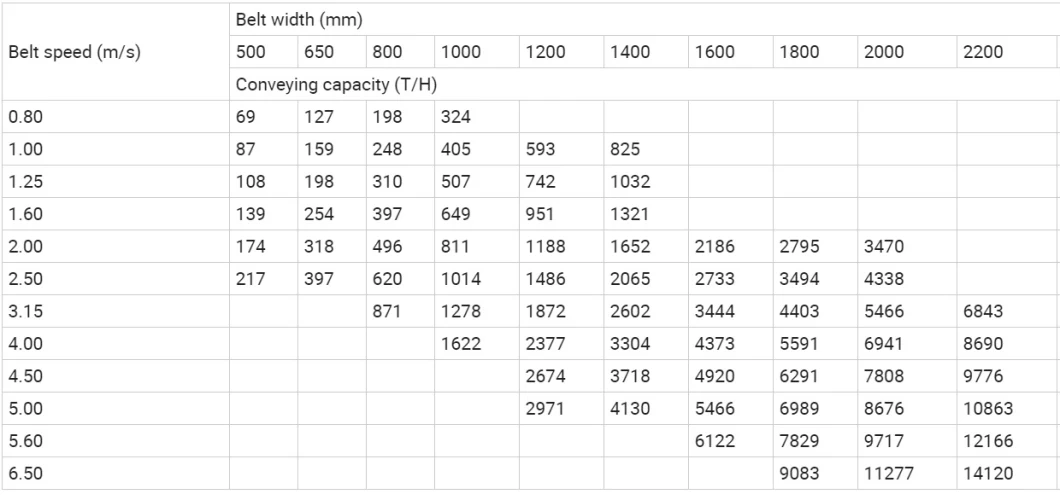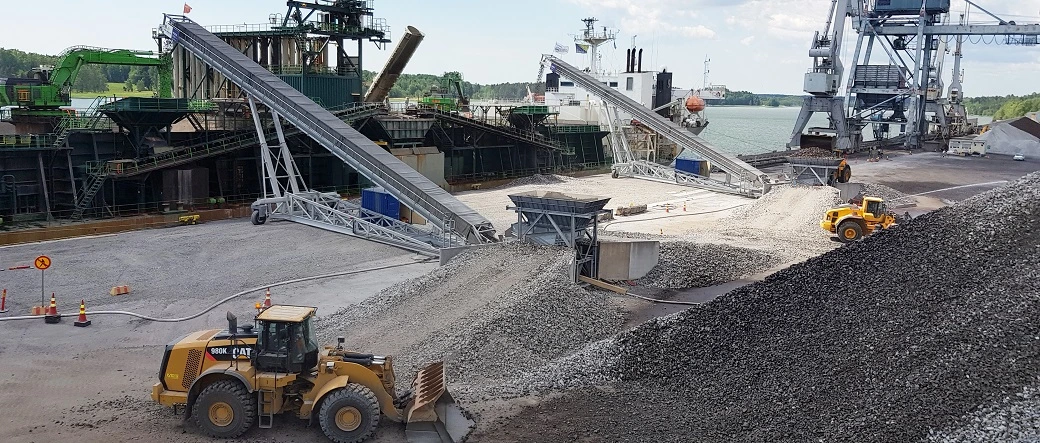 SKE provides and recommends
Radial Telescoping Mobile Ship Loading conveyor System
according to customers' actual needs, and makes field visits and strategies to optimize solutions. In order to obtain the most accurate information and quotation, please inform us of your specific requirements.


SKE Design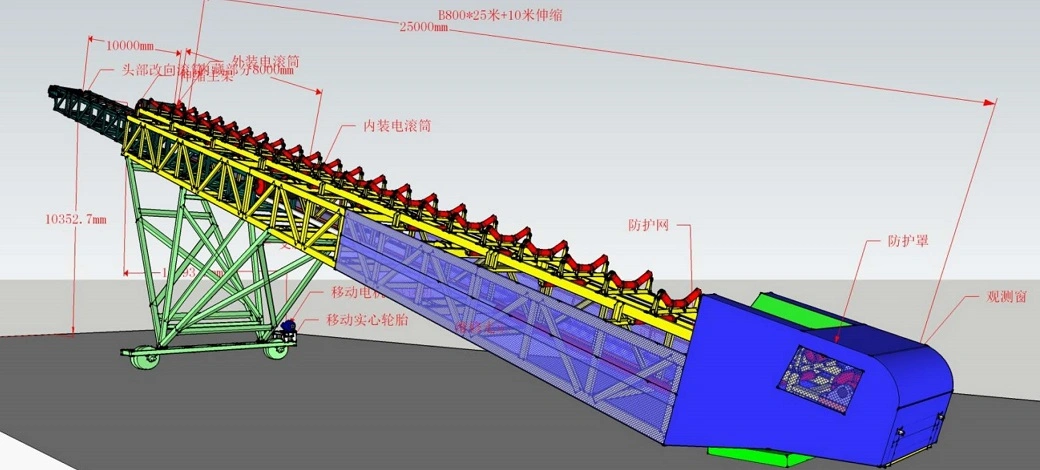 FAQs:
Q: How long is the the gurantee period?
A: It is 12 months One year warranty, but not including the wear-parts like rollers, idlers etc.
Q: How do you ship the product?
A: It is usually shipped by sea-feight, using containers;
Q: Can your company design the full conveyor system?
A: Yes, but we need detail of the project, as well as the topographic map