Working principle
Cleaning: when dusts accumulate continuously on filter cartridge's layer surface, the pressure difference between it's interior and exterior will increase steadily, when the pressure difference reach pre-set value(1000-1500Pa), the pulse valve will open, dry, oil-free compressed air rush into the reverse blow cleaning system. The system rotate and high pressure air stream jet at the interior of filter cartridge, blow off dusts accumulated on the filter cartridge's layer surface, dusts fall into dust collector under gravity, thus the whole cartridge's layer surface is cleaned.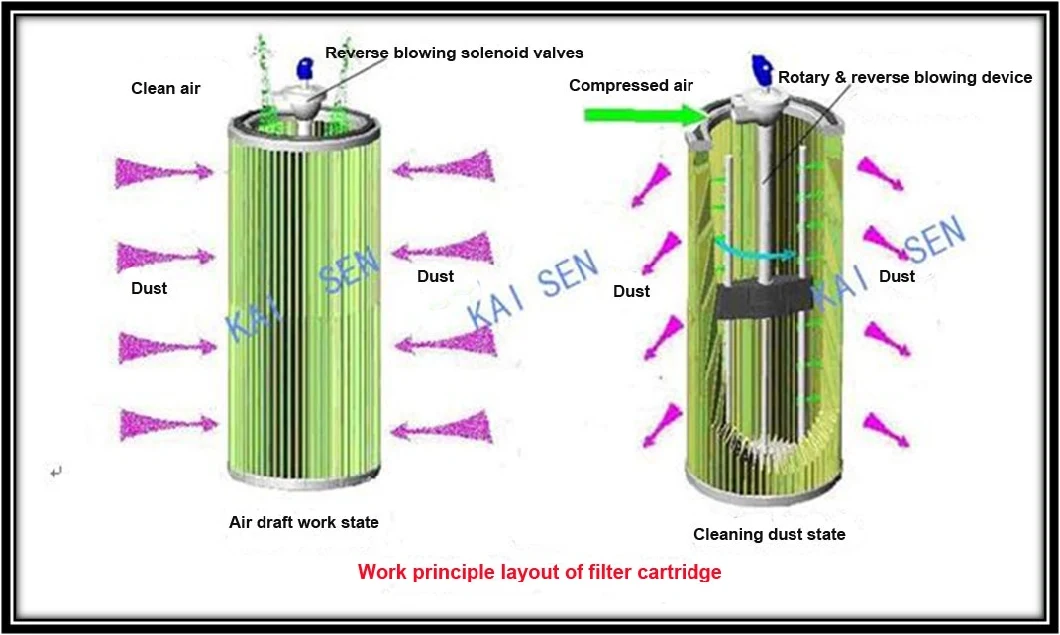 Product introduction
Incorporated world leading environmental technology, double working bay double filter cartridge fume purifier is a technically advanced industrial dust & fume purifier, it's developed with full consideration of the forming, characteristics and harm of fume and based on actual conditions of cutting and welding workshop.
This purifier can be automatically cleaned and manually cleaned, automatically cleaning is as following:
1. When air pressure difference reach 1500Pa between the interior and exterior of the filter cartridge, the system will implement interval rotation pulse blow cleaning.
2. When the fan stops working, the system will implement interval rotation pulse blow cleaning for three times.
Main feature
1. Suction arm can be rotated 360° horizontally, according to actual working condition, suction volume can be adjusted by adjusting volume valve in suction hood.
2. PTFE coating(highly effective glass fiber)micro particle filtration, filtration efficiency reaches 99.99%, meanwhile maintain a high air flow
3. purifying dry, oil-free, non-corrosive fume mixture generated in cutting and welding, collecting rare metals and valuable materials
Technical parameters
No

item

parameter

1

fan type

KSG-3.4A

2

treatment of air flow

450m

3

/h

3

motor power

3.4kw

4

power supply

380V/50Hz or 220V/60Hz

5

filtration area

20m²

6

number of filter cartridges

2pieces

7

filter medium

PTFE coating filter material/(highly effective glass fiber)

8

filtration efficiency

>99.9%

10

compressed air

0.5~0.6 MPa

11

noise

72±5dB(A)

12

weight

265±10KGS

13

dimensions(excluding suction arm)

700×700×1850mm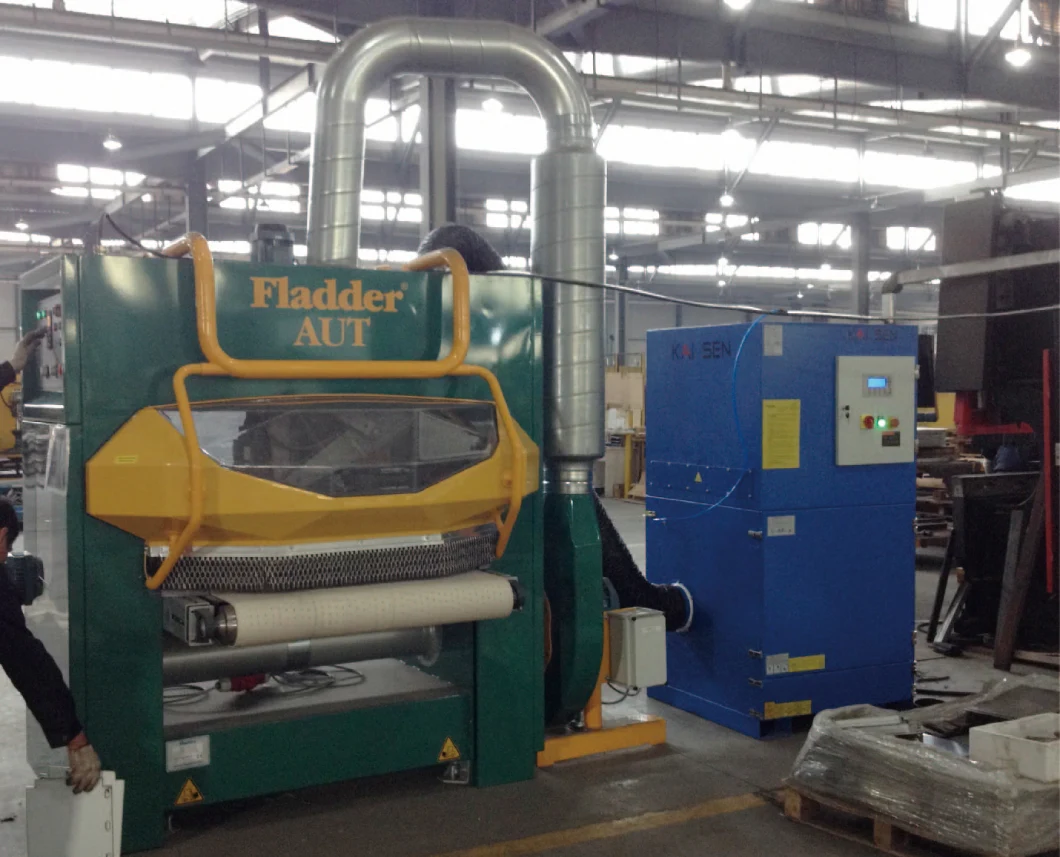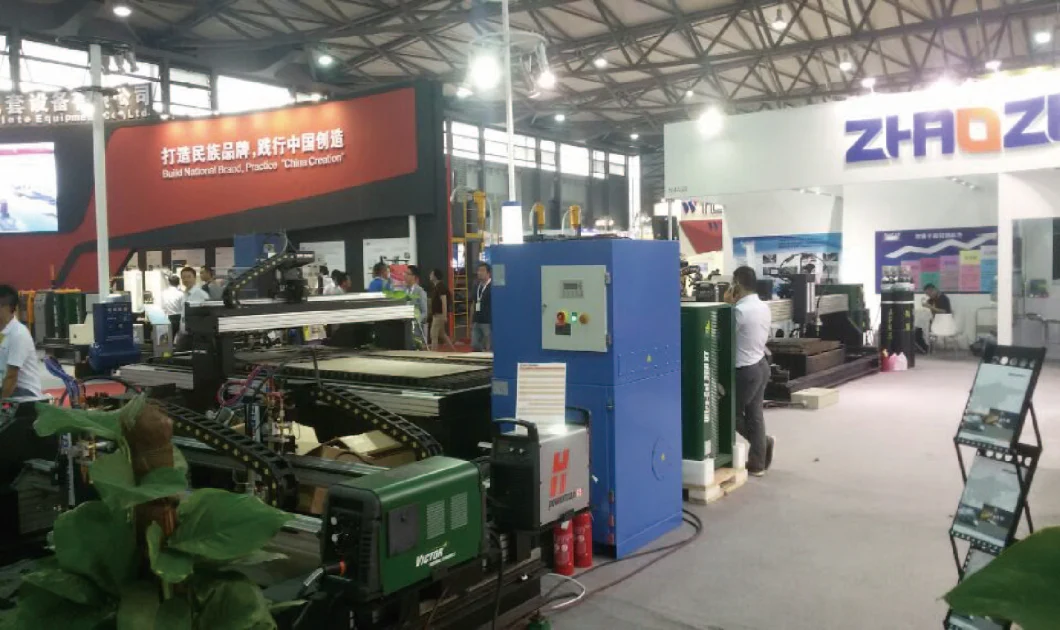 Company profile

Exhibition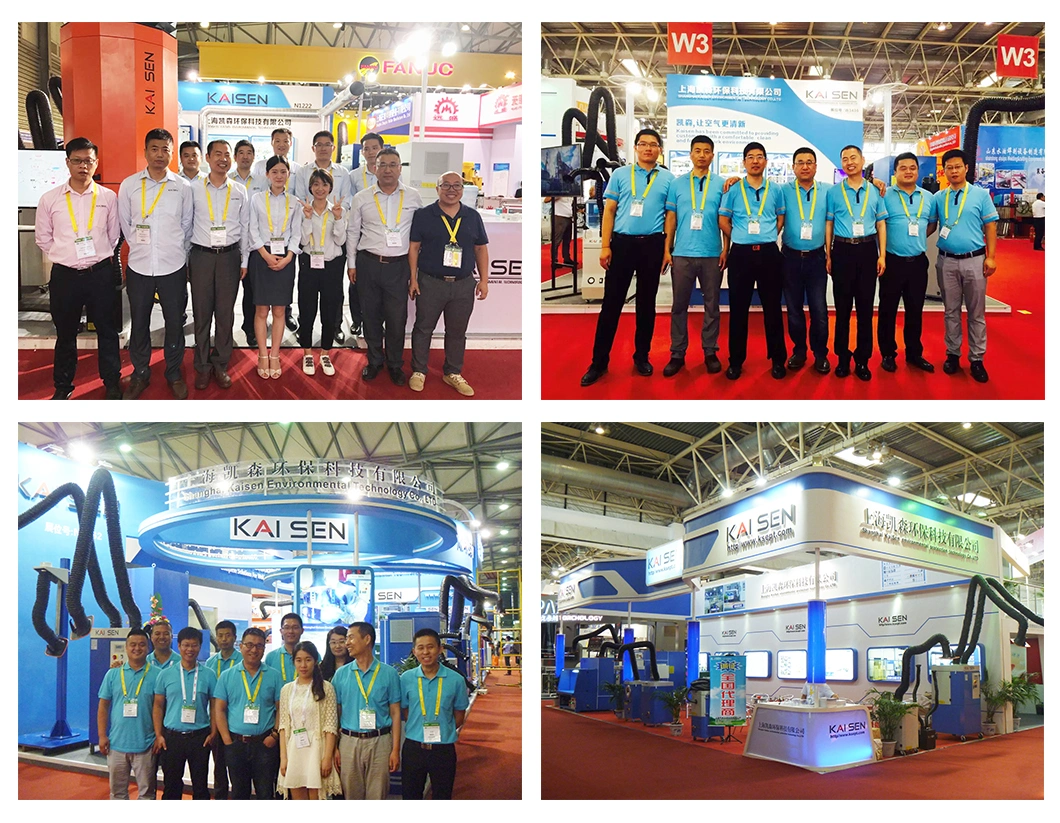 Package & Shipping
Package: Package Used Wooden Box without Fumigation
The package would include spare parts box and machine installation tools.
Transportation By Sea or By Air are both Acceptable.
For more information, please contact:
Eric Lau
Add: Block 1, No. 98, Shiyuan Rd., Songjiang Dist., Shanghai, China 201600