Customized Convenient Mobile Welding Smoke Extractor For Welding Dust Collecting (ZC-WFEA)

1. Professional manufacturer of Welding Fume Extractor(Movable).
2. Not the lowest price, but the moderate one.
3. Professional sales & after-sales team.
4. Timely delivery.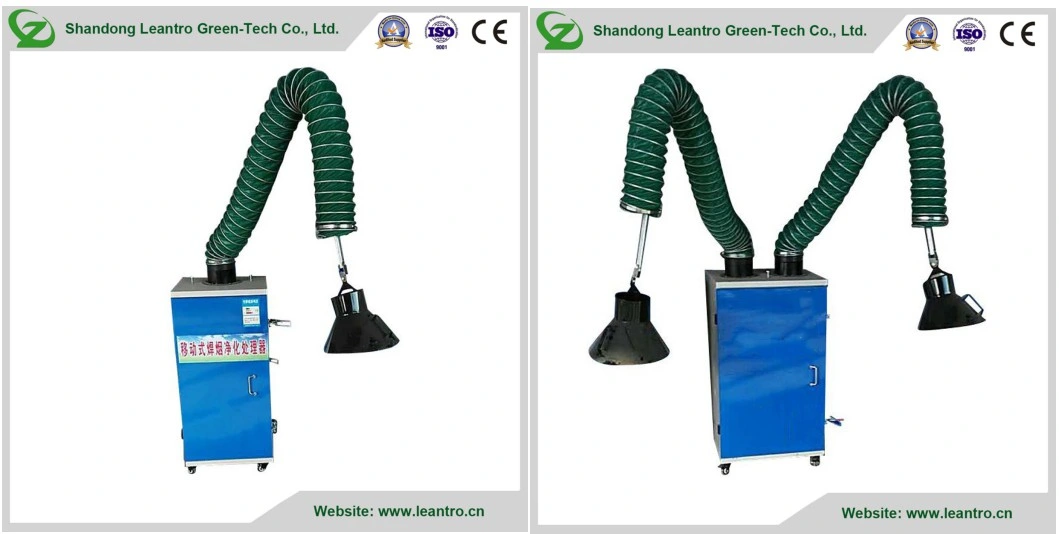 INTRODUCTION:
When the number of welding stations increases, the dust of multiple working points needs to be collected and purified.
Our company can design and install the overall system according to the requirements of the customer's site.
The central welding fume purification series products are suitable for large-scale riveting workshops such as automobile manufacturing plants, vehicle manufacturers, containers, machining, machinery parts, and other manufacturing warehouses.
The welding fume purifier uses a cash filtration technology that provides a perfect solution for untreated welding fumes.
Designed to capture welding fumes, soot cleaners serve users who need to purify soot.
Before the welding fumes enter the welder's breathing zone, the soot purifier can capture it at the dust-producing point.
The filter element further captures these hazardous sub-micron particles on the surface of the nanofiber membrane to prevent it from being blown into the factory air.





APPLICATIONS:
The centralized welding fume extractor is used for collecting the smoke, dust, rare material and precious materials during the process of welding, polishing, cutting and grinding. It could purify the small harmful particles in the air, to reduce the harm to workers.
1) Argon arc welding;
2) Electric-arc welding;
3) Carbon-dioxide arc welding;
4) Electric slag pressure welding;
5) Oxygen-acetylene Gas Welding;
6) Flash butt welding ultrasonic welding;
7) Other Welding Process.

ADVANTAGES OF MOVABLE WELDING FUME EXTRACTOR:
1) Movable: Could move into any corner in the workshop.
2) Equipped with swivel caster, easy to locate and move.
3) An excellent filtration rate could remove 99% smoke and dust, the purified air could be exhaust into the workshop directly.
4) PTFE filter, durable and high filtration rate.
5) Soft air inlet hose could stop in any position.

FEATURES:
High Precision: It adopts high-efficiency imported nanofiber filter material and polyester film filter cartridge to fully meet indoor discharge standards. Indoor air can be circulated to avoid the waste of indoor cooling/heat energy.
Targeted: smoke can be removed from the place where the smoke occurs, greatly increasing the collection rate of the smoke, directly capturing the dust at the source, in one step;
Wide Range of Fields: through the replacement of filter materials, can be satisfied with the collection and treatment of various metal soot, industrial dust;
Safety: The inside of the purifier adopts the third protective measure against fire hazards and large particle slag. The motor adopts an anti-burnout overload circuit, which makes the purifier longer and safer and more reliable.






Under the suction of centrifugal fan, waste welding air will be absorbed into air inlet via a cloud of swivel dust collecting hood.
There's fire arrester at the air inlet, the spark will be stocked by fire arrester, and the waste welding smoke goes into sedimentation chamber.
Under gravity and up forwarding airflow, heavy dust falls into ash hopper directly, and tiny dust will be captured on the outer surface of the cartridge filter.
Clean airflow into the cleaning room and will filter by activated carbon.
Finally, the clean air will be exhaust into the workshop.



WHO WE ARE
Shandong Leantro Green-tech Co., Ltd is a direct manufacturer founded in 2007. It's located in Zouping County, where is one of China's top 100 counties. The factory working area is 6,000 m2. The transportation around is very convenient, it only needs half an hour's drive from the High-Speed Rail Station and an hour's drive from Jinan International Airport.
WHAT WE DO
Since its establishment, the company has been committed to the research and development of spray paint room, dust removal equipment, electrostatic powder spraying equipment, welding fume extractor, CO catalytic combustion equipment, VOCs and relevant production work.
In addition to product produce and supply, the company provides complete solutions for its customers by offering all services required in engineering, pre-sales, and after-sales. Conscious of the impossibility of providing a single solution for all customers, due to many different types of equipment and applications in the market.
Leantro holders of ISO 9001, ISO 14001, CE, SGS and BV certificates are able to provide a specific solution for each customer thanks to its know-how in utilizing standard components in systems created for different applications.
Through direct and indirect sales. Leantro products have reached customers all over the world where their quality and efficiency have been appreciated. In accordance with its goal of becoming a global brand, the company has phased in its export activities through its dealer network in Europe, Middle East, America, Oceania and Southeast Asia sparing no effort to establish its quality in products and services.
WHY THE US
-System Solutions
Having adopted the philosophy of production without compromising quality. Leantro focuses its services on system solutions and providing specific products for special requirements.
-Working Attitude
Since our establishment, it has been more important than any earnings to never compromise our trustworthy and honest attitude towards our customers, business associates. While moving further, we will not deviate from our ethical business concept that has brought us thus far.
-Production & Quality Control
During the production, quality is not a goal of us, but a part of our life. While continuously developing our production skills through our investments in computer-aided production tools, primarily robotic technologies, we have been able to make quality a standard.
-Product Design
While designing our products, we aim to exceed customer demands, rather than just meeting them. In utilizing our products for creating special systems solutions for different customers in various industries, we put special emphasis on cost and productivity.
-Customer Service
Whether a standard product or a complete system demand, we're able to understand all types of customer demands and offer the required services, thanks to our experience and know-how. Our OEM and end-user customers know well that we stand by all our products and provide necessary services during its entire service life.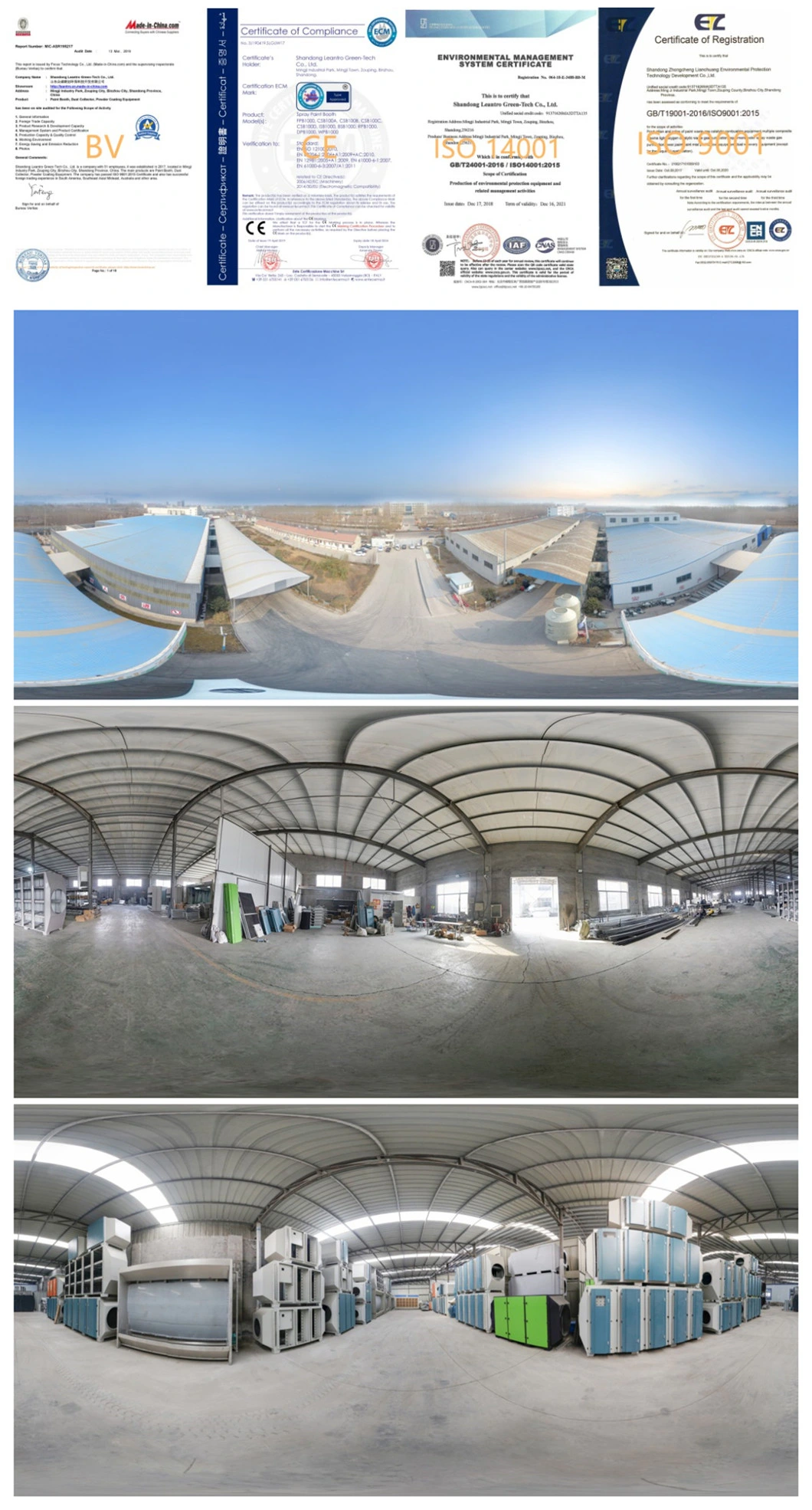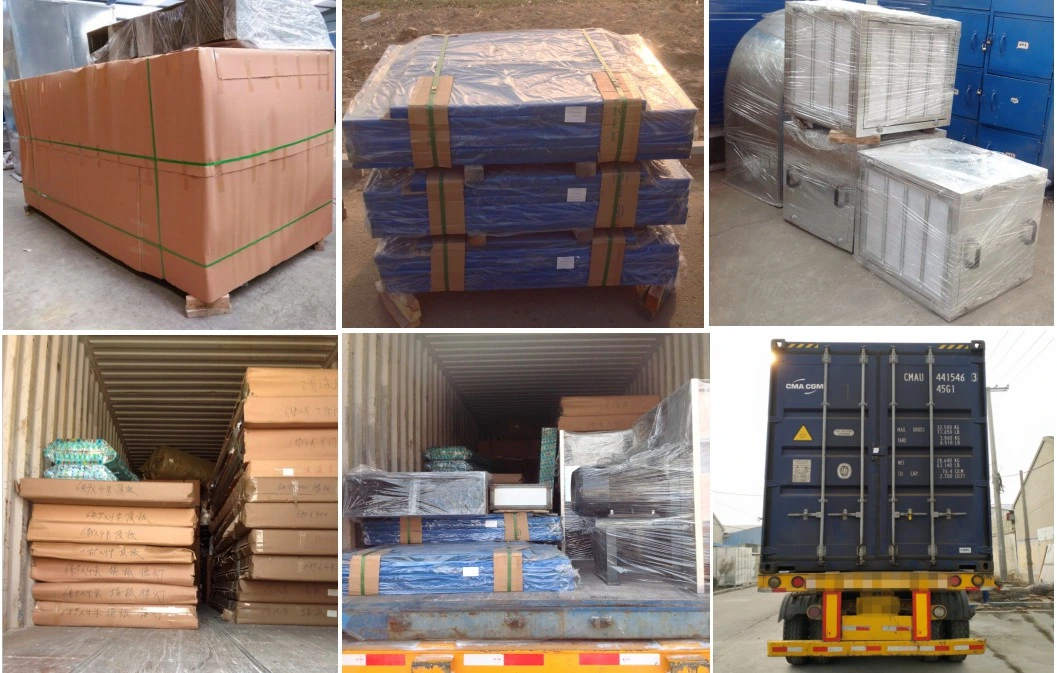 FAQ
Q1. Where are your factory and company?
We are located at Mingji Industry Zone, Zouping City, Shandong Province, China
Welcome to have a visit.
Q2. How do you control your quality?
Our factory is ISO and SGS certified. We have our own QA and QC team.
They will check on the site and finished products to ensure all details to meet our highest standard and the customer's requirements.
Q3. What are your payment terms?
We accept T/T, L/C, Western Union, etc.
Q4. How about your lead time and terms of delivery?
Our lead time is 7 to 15 days after your deposit.
Normally our quotation is under FOB Qingdao.
Q5. Can you produce according to the technical drawings?
Yes, we can produce by your technical drawings or requirements.
We can make drawings for you.