YLW series coal and biomass fired thermal oil boiler is horizontal type square coil chain grate boiler , equipped with forced fan and induced fan for mechanical ventilation, and slag remover for mechanical slagging.
During operation, the fuel falls from the upper hopper to the grate for combustion. The high-temperature flue gas is reflected by the rear arch to the furnace and enters the furnace. After the radiation is heated by the radiation heating surface, it enters the convective heating surface for convective heat transfer, and then leads to the waste heat boiler or Air preheater, and finally enter the dust collector. After dust removal, the flue gas is drawn by the induced fan and discharged to the atmosphere through the chimney.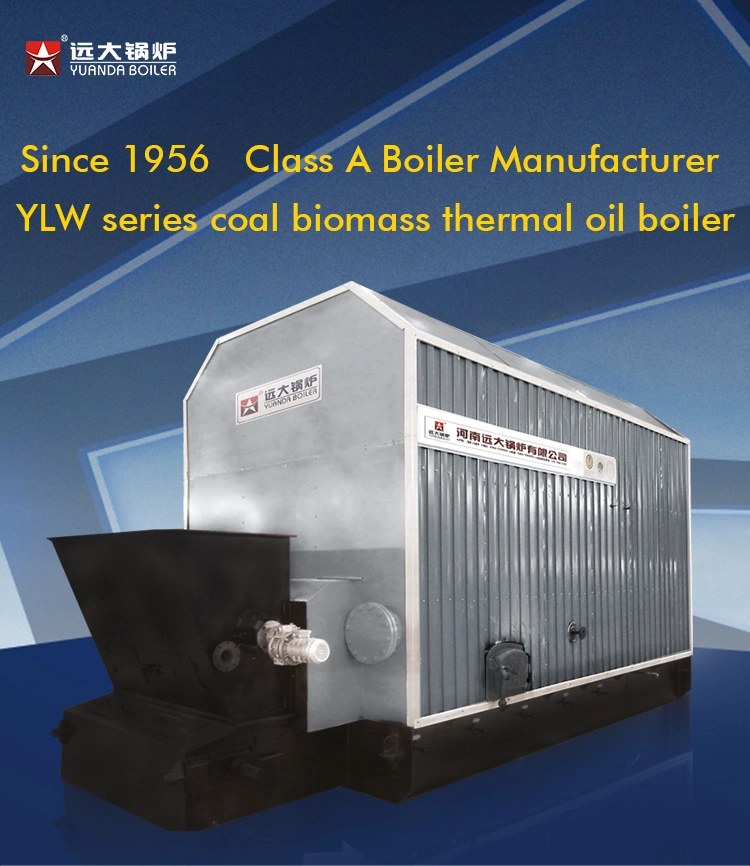 Item
Unit
Boiler model
YLW-700
YLW-1400
YLW-2400
YLW-2900
YLW-4200
YLW-7000
Rated capacity
KW
700
1400
2400
2900
4200
7000
Rated pressure
Mpa
0.8

Output temperature

ºC
280/320

Input temperature

ºC
250/290

Circulating flow

m3/h
45.7
87.4
149.8
155
225
383.467
Heat carrier volume
m3
0.46
1.19
2.08
2.73
4.36
7.06
Thermal effiency
%
80
80
81
82
83
83

Applicable fuel

coal and biomass

Fuel consumption

kg/h
187
373
621.3
756
1189
2052

Exhaust temp.

ºC
224.8
201
166.02
167.8
142.96
137.12
Size
mm
4800×2100
×2900
6050×2530
×3460
6300×3100
×3750
6970×2730
×3760
8800×3410
×5110
10100×3300
×2860

Weight

Ton
16.9
22
28.6
24.2
30
18.2

Notice

1. As the palace is limited, we only list part of our coal/biomass fired boiler models.If what you need is not in the datasheet, pls send us inquiry for specifics.

2. the pharmater is for reference,of technology is improved, please refer to the data showed on general drawing.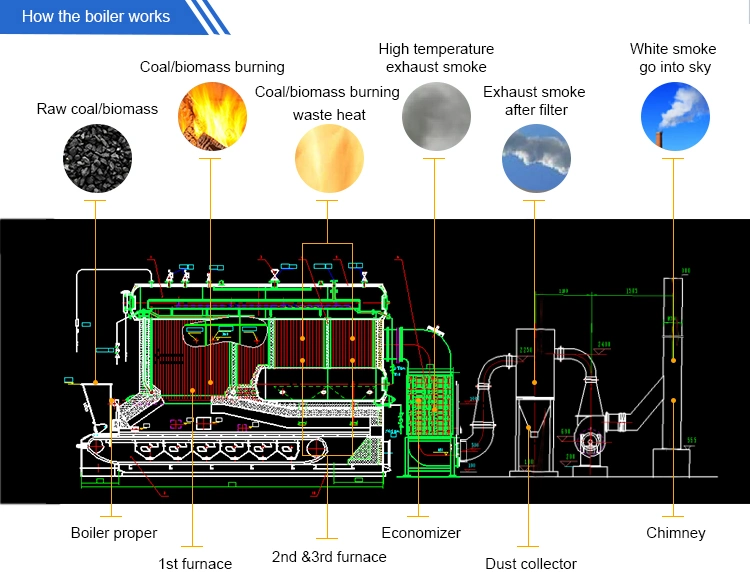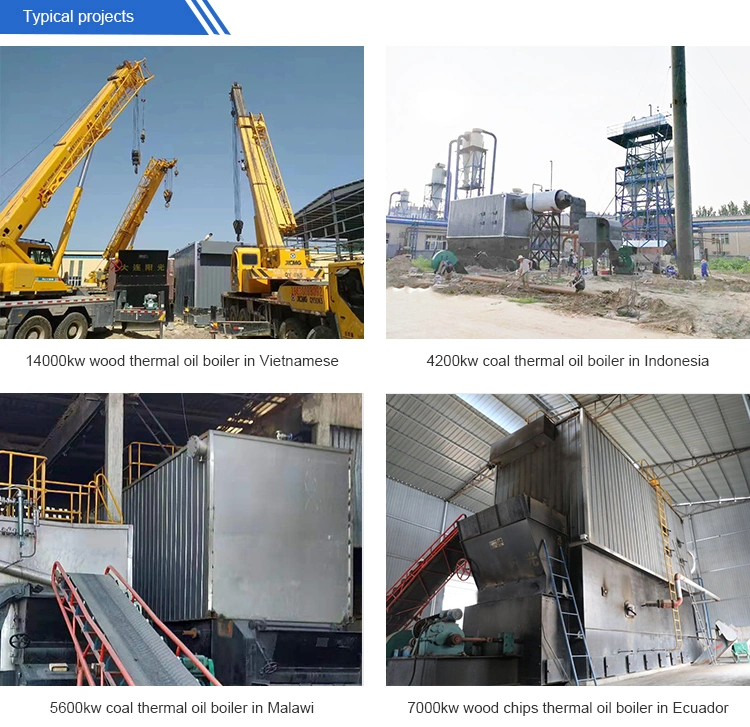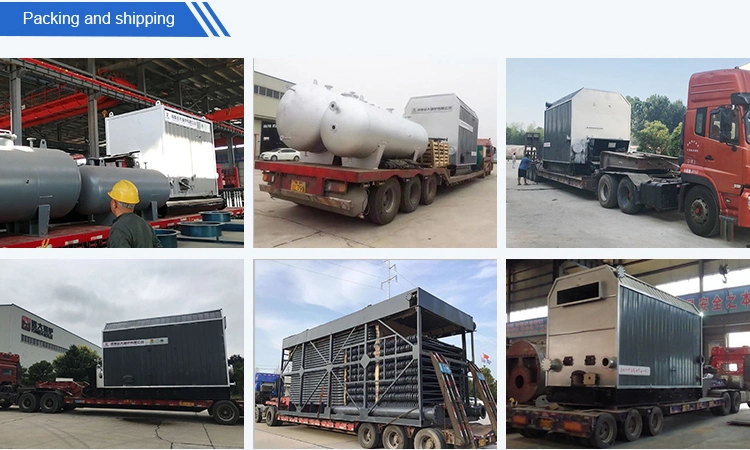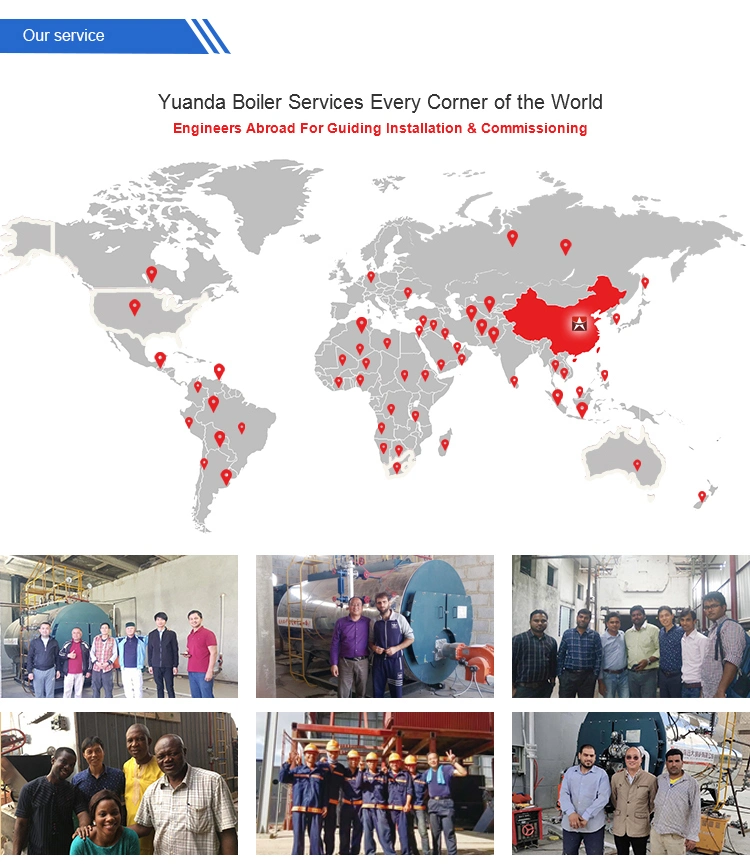 Pre-sale service:
We help customer choose the best boiler model according to different requirements of various industry. Before delivery we will provide foundation drawing, layout drawing, boiler room layout, etc.
In-sale service:
We keep 24 hours online and keep close contacts during the production process to ensure on time delivery with perfect finished product.
After-sale service:
1.provide full range of original spare parts.
2.We will send engineers to your local project site to guide the installation and commissioning.
3.Our engineers will held a training for boiler workers to ensure the safe operation.
4.Free maintenance and repair for one year and lifelong service.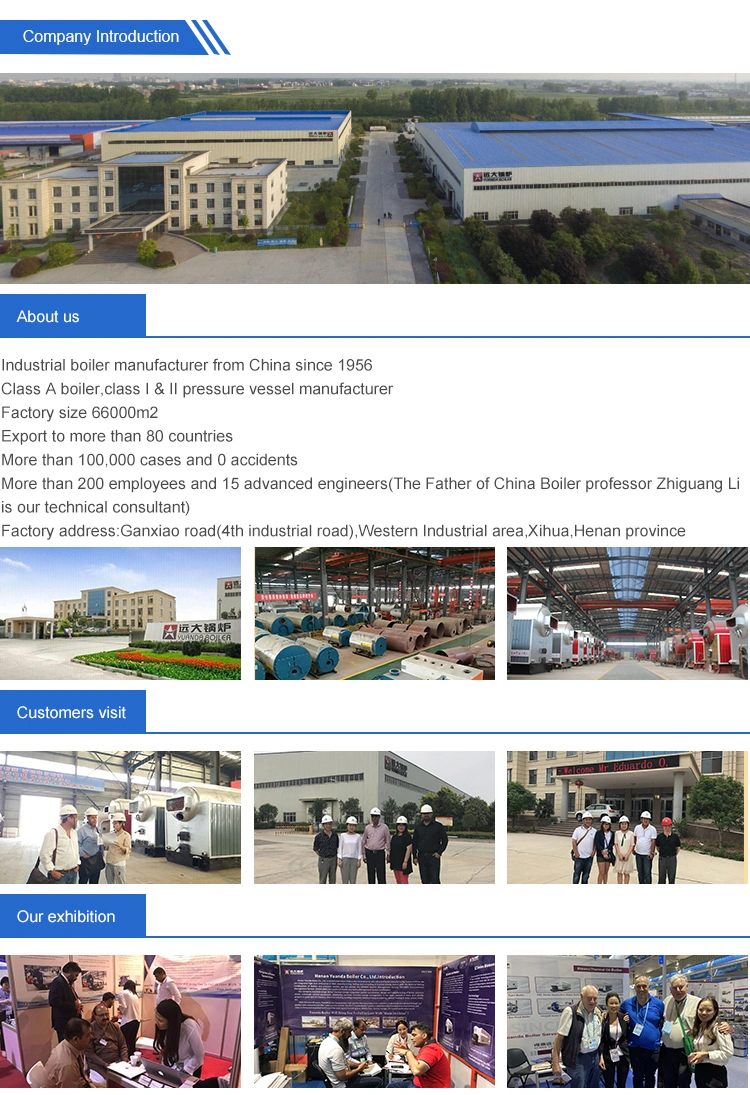 Henan Yuanda Boiler Co., Ltd,Class A boiler manufacturer from China. professional for industrial boiler and pressure vessels manufacturing. Established in 1956, is one of the leading enterprises which obtained boiler manufacturing license in china.
The factory is located in industrial district of beautiful xihua county, Henan Province. Marketing office is located in Zhengzhou City, capital city of Henan.
We have our own R & D team and cooperate with famous high-tech research institutes at the same time, which ensures our product in the forefront of technology and science.
With 62 years' experience in boiler design, production, installation and commissioning, We have formed an annual production of 2 000 tons of industrial boilers and 5 000 tons of pressure vessels. By the end of 20 18, we have exported to 86 countries worldwide and have successfully supplied tailor made solutions for over 100,000 customers.
Our main products are:
(1)WNS Gas oil fired steam boiler and hot water boiler
(2) DZL / DZH Coal / wood fired steam boiler and hot water boiler
(3) SZL Biomass fired steam boiler and hot water boiler
(4) YY(Q)W Gas oil fired thermal oil boiler
(5) YLW Coal biomass fired thermal oil boiler
(6) All kinds of pressure vessels
Yuanda Boiler has been committed to improving efficiency and safety of boilers to provide safe, energy saving and environmental friendly products. We look forward to making a brilliant future with you.
Dear friend, please fill your inquiry content in the below box to send us inquiry.
Looking forward to hearing from you!